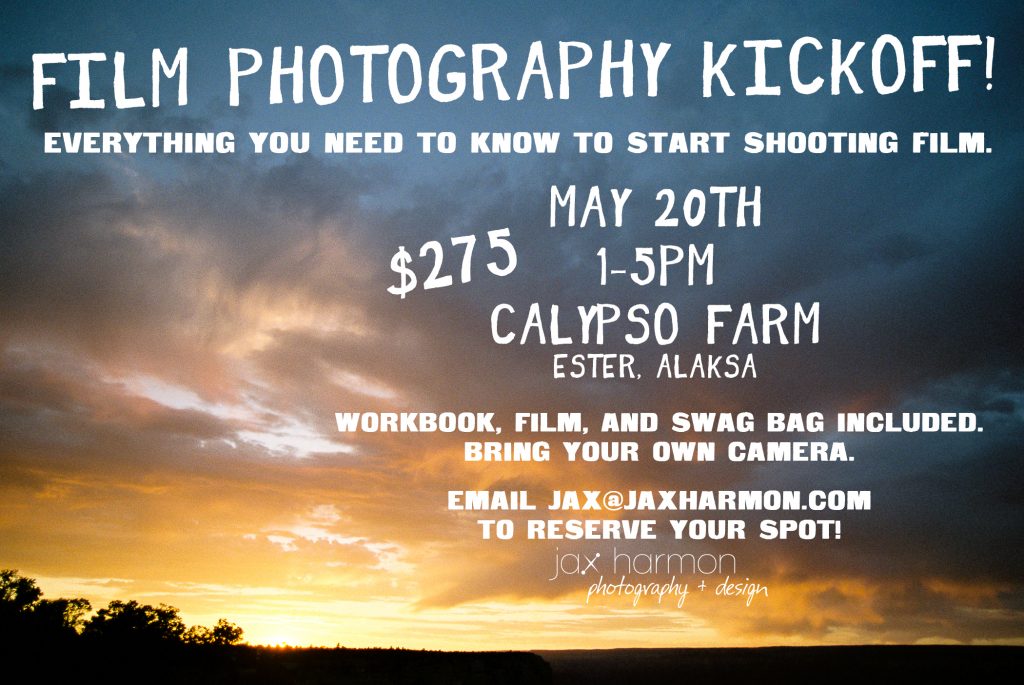 Photography has come a long way since it first began, but there is something satisfying about doing things old school. While I use digital cameras for most of my professional work, I love to use film for my personal projects. Film makes you slow down, consider the scene carefully, and the simplicity of it helps me to be more present (not checking the back of the camera after every shot probably has something to do with it). I'm old enough that my journey with photography began with a film SLR, and it didn't take me long after getting my first DSLR (only a few months!) to embrace film once again. I know it can be intimidating to start shooting film if you haven't done it before, plus the way things work after you've taken your shots has changed in the modern era; because of this I'm holding my first film workshop so I can share what I know and have learned over the years with those who would like to begin!
Film Photography Kickoff! will be held May 20th, 1-5pm, at Calypso Farm here in the Fairbanks North Star Borough. Topics will include things like different film stocks, where to buy film, where to develop it, communicating with a lab, different types of film cameras, metering, pushing/pulling film, and more. There will be hands-on demonstrations, models for you to shoot (as well as sheep and goats and chickens), and examples of film stuff for you to see in real life. The ticket price includes your film (you need to bring your own camera though), a workbook, and a swag bag. It is going to be a lot of fun and I'm excited to spend a few hours with you immersed in the world of film!
If you'd like to attend, click the button below to claim your spot. Tickets are $275. I hope to see you there!